Our artists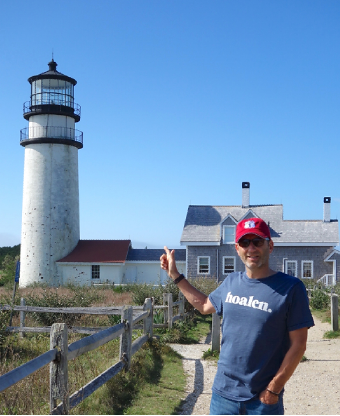 Jean Marie
Drouet
Jean-Marie Drouet was born in 1961. Exhibiting since 2004, he Lives on the coast.
With a degree from the Fine Arts school of Angoulême, Jean Marie Drouet has worked in advertising for 17 years before resolutely turning to painting. Since his first exhibition in 2004, he showed his artworks in several galleries in France and has presented his work in different international art fairs (London, Amsterdam, New York, Stockholm…). His paintings are part of numerous private collections in France and abroad.
Jean Marie Drouet's view of the world is voluntarily optimistic and marked by a contemporary culture of photographic and cinematic image. Inspired by the approach of realist American painters such as N.C. Wyeth, Edward Hopper or Bernie Fuchs, life scenes and people are his favorite subjects. By leaving ample room to light, his painting, similar to an impressionist approach, seeks to show us the nice side of life.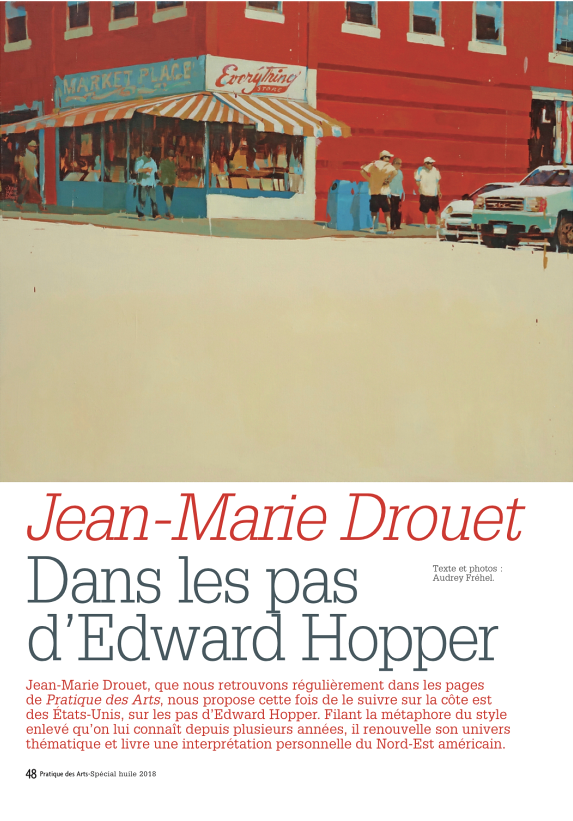 Jean-Marie Drouet - In the steps of Edward Hopper
08/05/2018
Article : Pratique des Arts - Special edition Oil
Editor Audrey Fréhel
> Download the article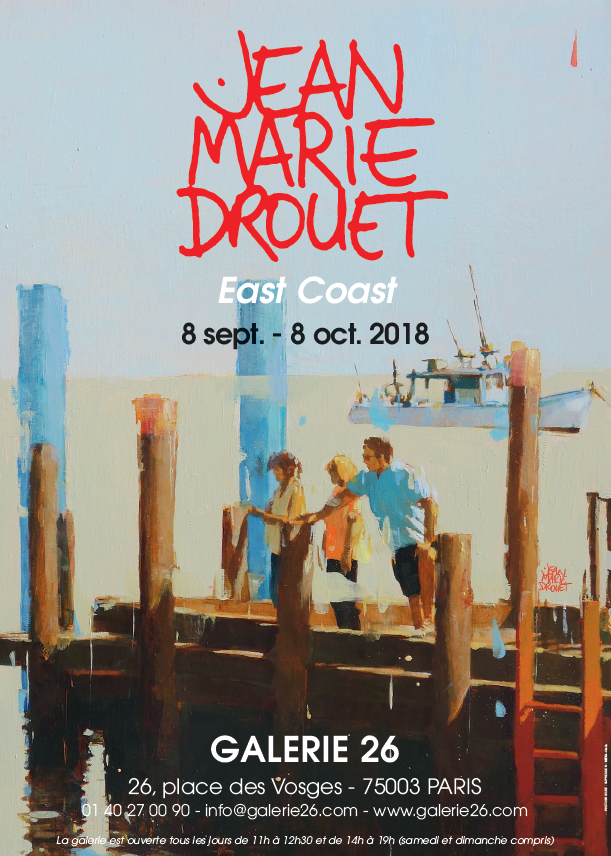 > Download the invitation
Poster Jean Marie Drouet, "East Coast"
From 2018/09/08 to 2018/10/08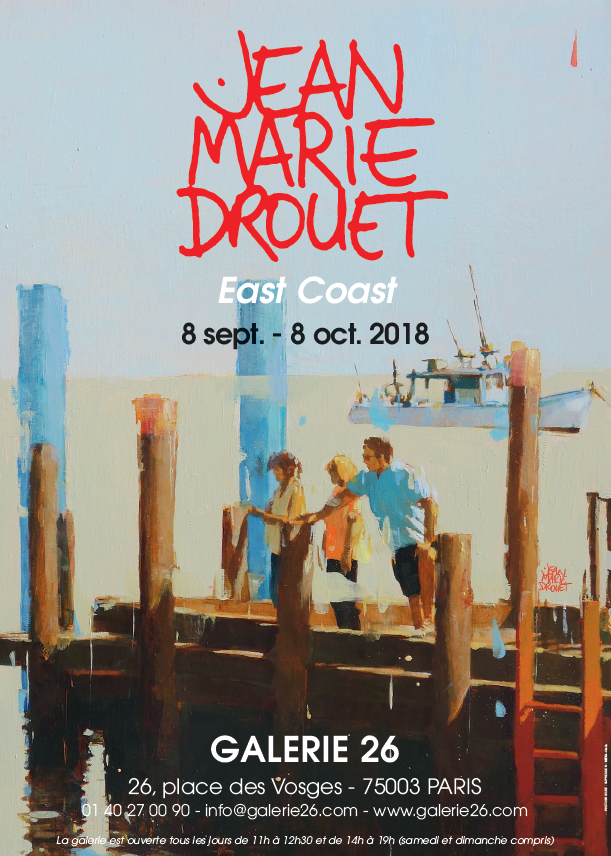 > Download the invitation