Exhibitions/News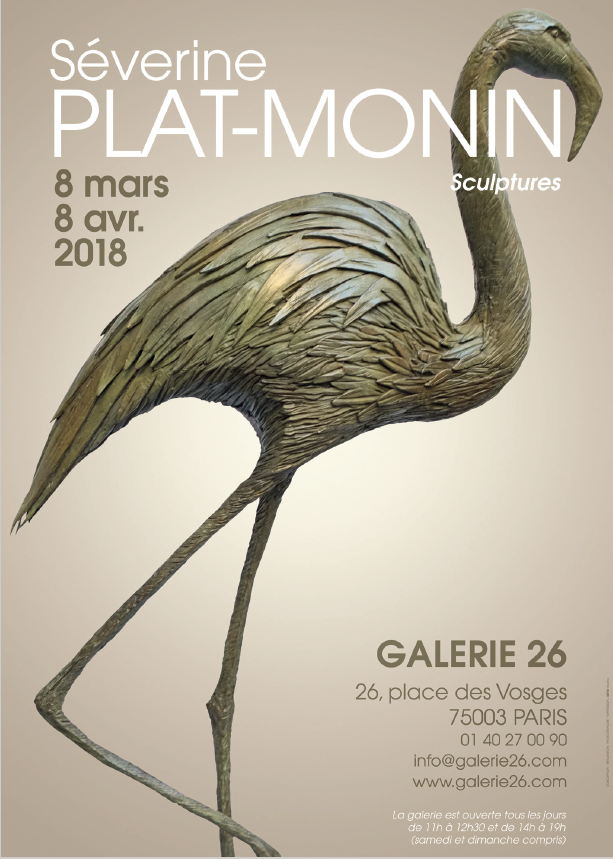 Séverine Plat-Monin
March 8th - April 8th 2018
The new sculptures by Séverine Plat-Monin
Discover the artist
Qu'ai-je voulu explorer en ces oiseaux?…
Un mouvement dans l'espace, pluriel ou solitaire
jusqu'à s'extraire de la pesanteur,
pour n'être plus qu'une volière,
quelques plumes dans l'air.
Des rencontres entre ciel et terre,
le lien des regards malgré le vide qui sépare,
des courbes qui se répondent,
des ailes comme des ondes.
Un dialogue entre formes et matières
tour à tour d'argile et de fer,
symphonie d'empreintes dans la terre.
Car nos émotions ne s'éveillent pas seulement sur le dos
puissant du pélican, le bec imposant du toucan,
la grâce fragile du flamant; elles s'émerveillent
d'instants intimes, de traces infimes,
de subtils équilibres.
Séverine Plat-Monin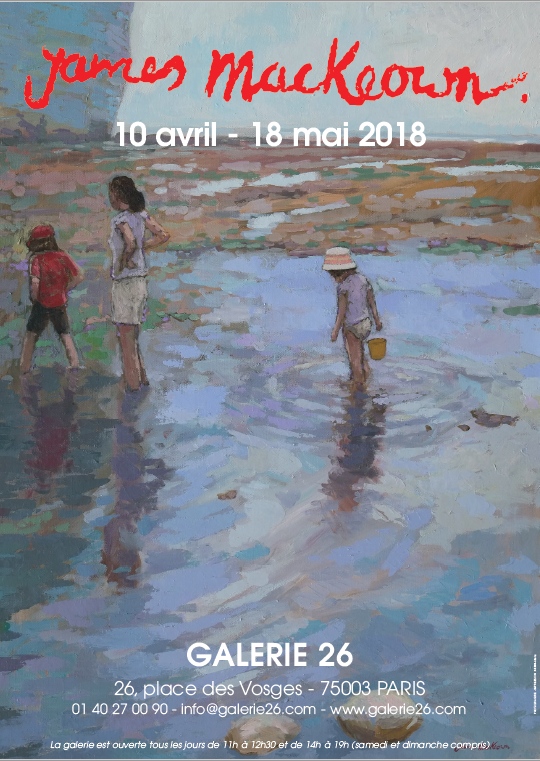 James Mackeown
From April 10th to May 18th 2018 - Recent works from the book " A studio in Paimpol"
This exhibition is exceptional. After James MacKeown moved to Brittany, Falaises Editions published a very new book, "A studio in Paimpol".
All the oils of canvas printed in this book will be presented in the gallery from April 10th to May 18th.
You can download link in the section "Books" of James MacKeown.
Discover the artist