Exhibitions/News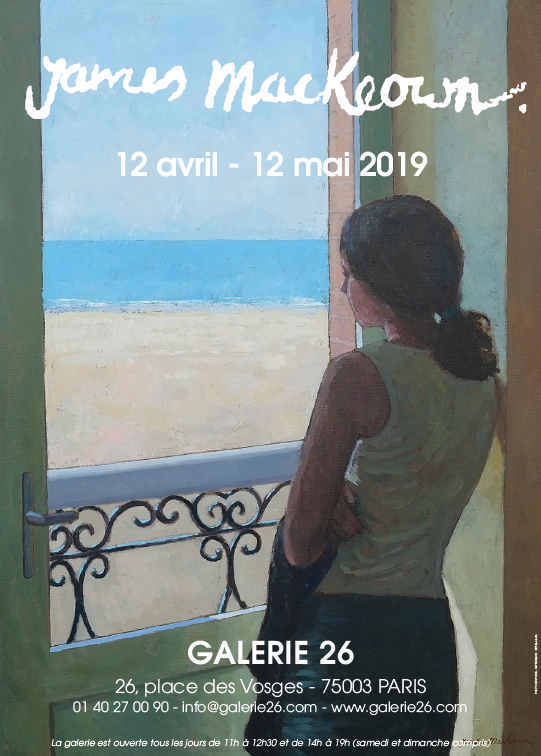 James Mackeown
From April 12th to May 12th 2019 - Recent works
Children at the beach, women at the window, snows,ways to the beach, streets of Paris ... We find the scenes of the daily life with the same enchantment in this new exhibition of James Mackeown at Galerie 26.
Discover the artist
L'exposition de James MacKeown, comme chaque année, annonce l'arrivée du printemps !
L'originalité de la peinture de James MacKeown, c'est de n'avoir été influencée par aucune mode, aucune école. Autodidacte complet, il est toujours resté hors des circuits artistiques contemporains. Ce qu'il peint, c'est ce qu'il voit et avant tout ce qu'il aime : sa famille dans son lieu de vie. On y trouve chaque fois les les mêmes sentiments : simplicité, sincérité, intimité. La Nature, telle un écrin protecteur, y a la part belle. La paix nous gagne, la quiétude de ses toiles nous porte à nous aussi, à la contemplation. Alice Hulot (Extrait de l'article paru dans « La Presse d'Armor » en 2018)
Installé à Paimpol depuis deux ans maintenant, James MacKeown y trouve tout ce qu'il aime : la mer, une côte tourmentée, des terres vallonnées, un ciel changeant …
Si l'on savoure le bonheur simple de ses enfants sur la plage ou jouant dans la neige, il y a cette année une modernité et une densité picturale pour trois thèmes chers à son cœur grâce à des formats souvent plus allongés et des angles de vue photographiques fort intéressants: les femmes aux fenêtres, la pluie à Paris et le port de Paimpol … il travaille dans la couleur et le contraste et joue des éclats de lumière … C'est somptueux !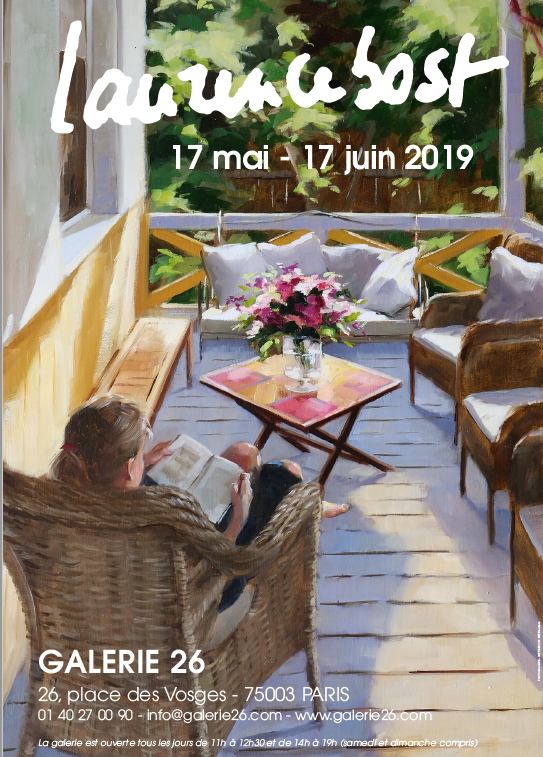 Laurence BOST
May 17th - June 17th 2019 - Opening Friday May 17th from 6PM in the presence of the artist.
Recent works (oils on canvas).
Discover the artist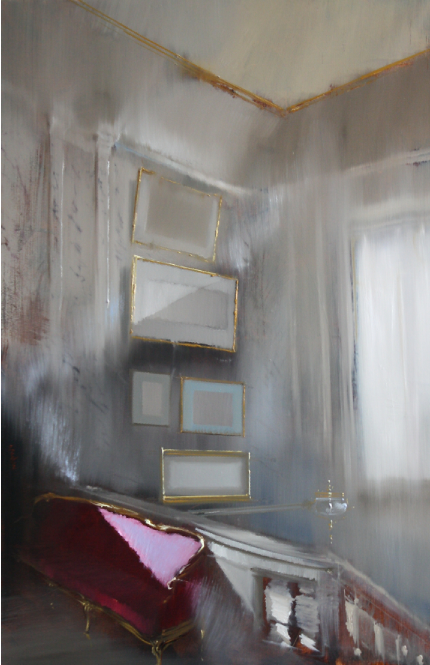 Jean ARCELIN
June 20th - July 20th 2019 - Opening Thursday June 20th from 6PM int he presence of the artist.
Recent works (oils on canvas) - Publication of a new book (Editions des Falaises): "Jean Arcelin, painter of the instant and of the instinct".
Discover the artist