Exhibitions/News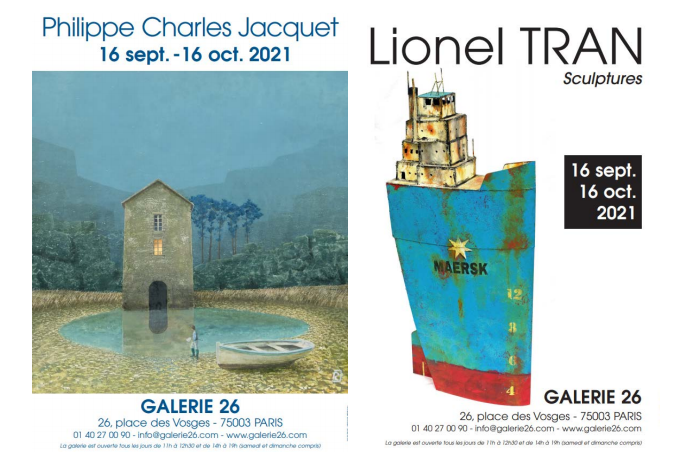 Philippe Charles Jacquet - Lionel Tran
September 16th - October 16th 2021
Paintings - Sculptures - Dialogues
Discover the artist
It is with great pleasure that, for the first time, we are organizing an exhibition featuring a painter and a sculptor: Philippe Charles Jacquet and Lionel Tran. Bringing together these two artists seemed obvious to us!
DIALOGUE is the title, everything seems to oppose these two artists, and yet their works respond to each other, echoing harmony and poetry. We could also have called this exhibition "crossed views" ...
Opposite techniques but the same level of precision and detail: solids, drips and glazes for oils on wood by Philippe Charles Jacquet. Raw sheet steel, plasma cutting, welding for Lionel Tran's sculptures ... But visions that converge: imagination, tranquility, suspended time ...
Philippe Charles Jacquet is an architect by training, Lionel Tran is a graphic designer, they do not belong to any current but the level of precision and detail of their work testifies to the experience of their first profession. They now devote all their time to their art to offer us their unique and mysterious universe, which lies between dream and reality.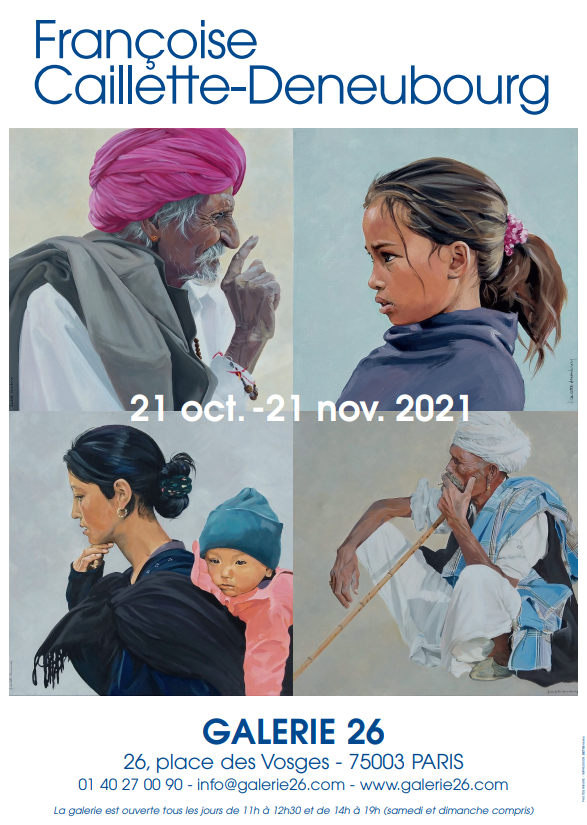 Françoise Caillette-Deneubourg
October 21st - November 21st 2021
Lives elsewhere - Acrylics on canvas
Discover the artist