Exhibitions/News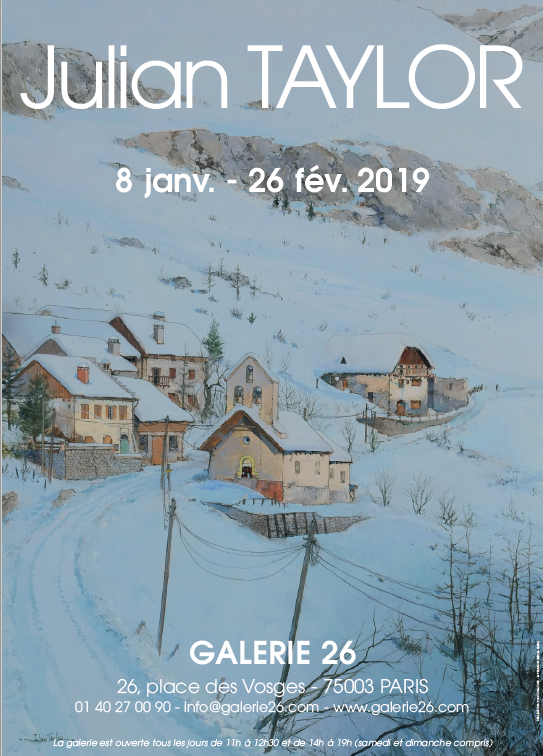 Julian TAYLOR
January 8th - february 26th 2019 - Oeuvres récentes - Acrylics on canvas
Trip in Scotland, snows of Perigord and Ubaye, lighthouses ans seascapes of Bretagne
Discover the artist
What fascinates us in a Julian Taylor's painting is not only his talent but also a particular vibration which crosses the painting, always transformed thanks to a new chromatism and light awaking surface.
Lydia Harambourg - from her preface of the book "La magie du réel", Editions des Falaises (2014)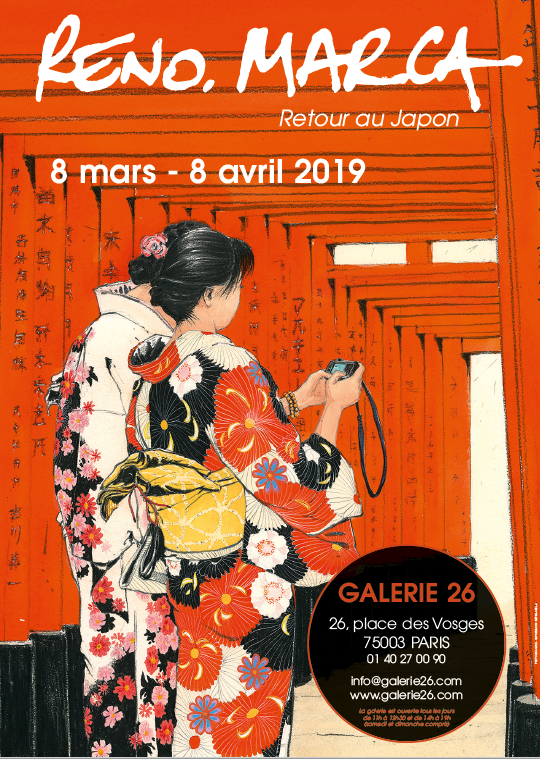 Reno Marca
March 8 - April 8 2019
Back to Japan - Oils, acrylics, watercolours and drawings
Discover the artist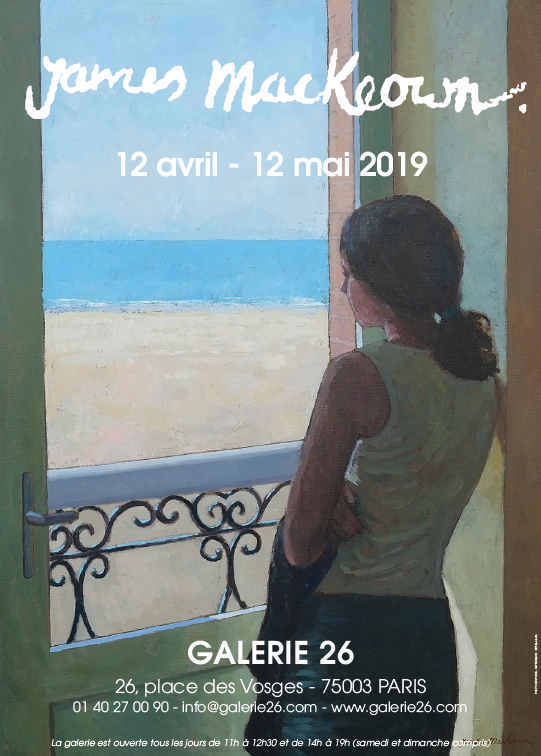 James Mackeown
From April 12th to May 12th 2019 - Recent works - Opening Friday April 12th from 6PM in the presence of the artist.
Children at the beach, women at the window, snows,ways to the beach, streets of Paris ... We find the scenes of the daily life with the same enchantment in this new exhibition of James Mackeown at Galerie 26.
Discover the artist