Our artists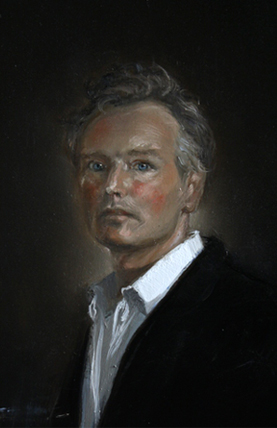 Jean
Arcelin
Born in Paris in 1962
French/Swiss painter
Awarded a diploma in art history in the Sorbonne.
Exhibits since 1988
Born in June 1962, Jean Arcelin considers painting as a dialogue with his contemporaries.
After studies at Charpentier's school, and having obtained a license in art history in the Sorbonne, he works in a studio with masters, who promote his interest painting of 17th 18th centuries. Using all references, never deprived of effects, like baroque artists, he makes the spectator travel in majestic places (creeks, Alpine snow, libraries, old couches...). So space is that the word of this living painting executed with a quick and spontaneous gesture.
Figurative and without any complexes, he defines himself as a false realist artist.
He has regularly made exhibitions for 25 years in France and Switzerland and he teaches painting at the Atelier du Passage, located in the 17th distict of Paris.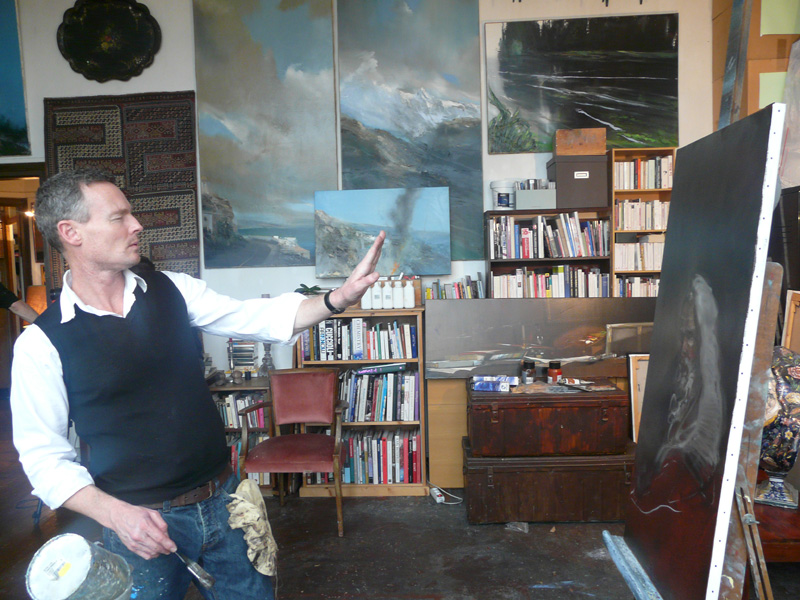 Portrait of an artist: Jean Arcelin
This film is a documentary on the artist in his studio. Jean ARCELIN talks about his masters, his favourite subjects, colours … We see him preparing and painting a canvas which theme is a train in the moutains.
"Rêvons c'est l'heure – Productions"
DVD 26 minutes – 15 €
> More details